On The Roll of Honour
Harry Thring Bennett was born in Musselburgh in 1888. His parents were Edmund Francis Thomas and Mildred Dunin (née Ommanney) Bennett.
In the 1901 census, Harry, now aged 13 was living with his father and mother, 53 and 48 years old respectively, and his 3 siblings, Harold, aged 18, Helen C aged 17 and Mildred aged 14 in 4 Upper Park Place, Charlton, Greenwich.
Harry's parents lived at The Elms in Walsham le Willows from 1912 until their deaths in 1931. Edmund was 84. His brother Harold, was commissioned as a Capt. and was killed on the battlefield in WW1 and is commemorated on the war memorial in Walsham le Willows.
Harry married Eva G Kirkby in the 1st Quarter of 1913 in Bedford, where Eva lived. They had a son David Edmund in 1917 who went on to become a Wing Commander in the RAF.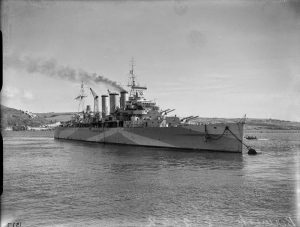 War and Military: Harry T Bennett joined The Royal Navy and the first entry in The Navy Lists is for October 1904 when he received his seniority as a Midshipman. He would have been just 16 years old. He was promoted to Commander on the 30th July 1909 and on the 5th June 1913, received his Certificate of Service as Master of a Foreign Going Ship. It was issued at Brodick Bay by the Board of Trade. He was subsequently promoted on 30th July 1917 to Lieutenant Commander. Whilst serving on HMS Berwick, on 21st June 1918, he was awarded the Distinguished Service Order "For exceptional performance of his duties as Navigating Officer of HMS Berwick". HMS Berwick was a Monmouth-class armoured cruiser built for the Royal Navy in the first decade of the 20th century. She was assigned to the 4th Cruiser Squadron on the North America and West Indies Station in 1909 and was still there when World War I began in August 1914. She captured a German merchant ship, SS Spreewald, on 10 September 1914 and subsequently patrolled for German raiders and escorted convoys in the North Atlantic for the rest of the war.
Post War: At the end of WW1, Harry was assigned to The Australian Navy and served with them up to and through WW2.
Harry is shown on the 1937 Electoral Roll for Darlinghurst, New South Wales, East Sidney Australia. His death is recorded on the 4th August 1968 aged 80 and he is buried in an unmarked grave in Newtown cemetery in New South Wales.
Harry's brother, Harold, is commemorated on the Walsham le Willows War Memorial.